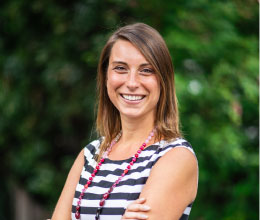 Melissa joined CHIRO H3 as Chiropractic Assistant in March 2018 after leaving her home in the USA to travel the world.  She not only helps on the front desk, but is also involved in the more technical aspects of Chiropractic care at CHIRO H3, assisting our Chiropractors with testing and client examinations.
Three years prior to arriving in Australia she worked as a Chiropractic Assistant in vitalistic family practices around the United States.
Melissa is a Qualified Nutritionist and is passionate about all things health.  She especially enjoys working with kids in the practice and is currently undertaking extra studies into childhood education and care.
Accreditations & Memberships