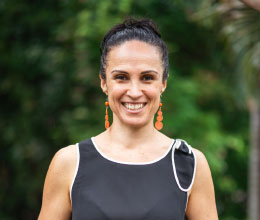 Mandy joined CHIRO H3 in June 2011 as Chiropractic Assistant.   Her previous industry experience included Hospitality Communications, Recruitment, Administration and Client Care .
She is a qualified Nutritional Medicine Practitioner, Remedial Massage Therapist and is currently undertaking Yoga Teacher Training.
Mandy is passionate about nutrition, home cooking and baking with wholesome natural foods. She is also a keen cake decorator and veggie grower. Mandy balances her life at CHIRO H3 with regular yoga practice, an active lifestyle and a deep passion for travelling.
Mandy is our Corporate and Community Marketer. She is all things organization when it comes to Community Events, Expo's, Workshops, Corporate Talks and Networking.
Accreditations & Memberships