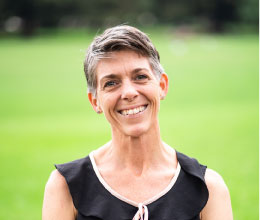 Bronwyn joined CHIRO H3 over 8 years ago and although began her role here as a Massage Therapist, now also manages the Finance and Operations of the CHIRO H3 clinics.
Prior to joining the team she worked as a Massage Therapist , and group services manager for Australasian College of Natural Therapies, where she oversaw operations of the Clinic, the Wholefoods Cafe and College Shop.
Bronwyn is a keen swimmer, runner and cyclist.  She is regularly out on the road training for events, in particular marathons and half marathons.  She is a wealth of knowledge when it comes to building your training from the ground up and supporting the body with wholesome nutrition.
Bronwyn is not only passionate about human health but also the health of the ecosystem in which we live.  She is the advocate for avoiding waste and a more sustainable lifestyle.
Accreditations & Memberships